Home alive : The art of self defense (1996)
En 1993, une chanteuse de 27 ans, Mia Zapata du groupe The Gits est violé et assassiné à Seattle,...L'évènement secouera la communauté artistique de Seattle,...A l'issu de cette tragédie, un groupe de femme, se réunie et décide de créer une association Home Alive, dont le but est de lutter contre la violence. Cet organisme, offre aussi des cours de Self-défense, et fait de la prévention. En 1996, une compilation sortira afin d'aider l'association...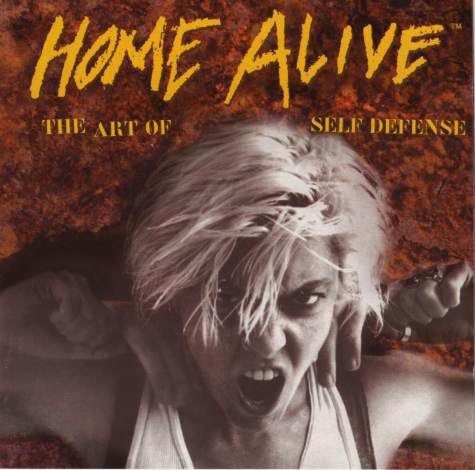 Tracklist:

Cd1

1.Jello Biafra: Rob Now Pay Later/
2.Shark Chum: W.C./
3.Fastbacks: Time & Matter/
4.The Gits: Guilt Within Your Head/
5.Green Apple Quick Step: Party Dream/
6.Jim Carroll: Nightclubbing/
7.Monster Truck Driver: Time Is Dead/
8.Nirvana: Radio Friendly Unit Shifter [live]/
9.Cristien Storm: I'm Sorry/
10.Supersuckers: She's My Bitch/
11.Tribe Eight: Frat Pig/
12.Bobby Miller: Keep Your Mouth Off My Sisters [live]/
13.Pearl Jam: Leaving Here/
14.Seven Year Bitch: Mad Dash/
15.The Body Has A Head: A Little Restraint/
16.Lydia Lunch: Why We Murder (3 mins)/
17.Los Hornets: Dig It/
18.Gretta Harley: Digging & Striking/
19.The Posies: Limitless Expressions/
20.Martha Linehan: Mary's Poem/
21.Jesse Bernstein: It's Just a Little Bit of Everything/
22.North American Bison: Broken Dreams/
23.Michael Nichols: Sensitive Guys Don't Go Home Alone//

cd2

1.President Of The United States Of America: Confusion/

2.Ann Wilson and Nancy Wilson: Momma Why/
3.Exene Cervenka: They Do Everything For Us/
4.Viva Project: My Man/
5.Mia Zapata: Social Love/
6.Natalie Jacobson: Got What Was Coming/
7. Catfood: Bruises/
8. Joan Jett: Go Home (Seattle version)/
9.Andrew Horwitz: 4th Of July/
10.Kristen Barry: Joyride/
11.Soundgarden: Kyle Petty (Son of Richard)/
12. Wendy-O Matik: Theory of Mutation/
13.Dancing French Liberals of '48: Spit In Your Eye/
14.Maria Mabra: So Long/
15.Kristen Kosmas: Untitled/
16.Love Battery: Color Blind/
17. Alcohol Funnycar: Overtaken/
18.Tamara Paris: Scared Of Your Shadow/
19.Portrait Of Poverty: Say So Long/
20.Alison I Murchie: Another Beer Soaked Night at the Comet Tavern/
21.Tchkungi: Solidarity/
22.Christdriver: Clean Eyes.